HfWU MBA International Management is an intensive1,5 years full-time application-orientated program conducted in English.
Our mission is to equip non-economist young professionals with the essential business competence and managerial skillsfor their career development - be that a managerial or specialist position that requires business management skills in an international context.
The comprehensive curriculum offers broad exposure and trainings in key business administration and management topics, including supply chain management, marketing, finance, accounting, controlling and etc.
Are you looking for
an affordable and application-oriented MBA program that enables you to achieve an international career
an intensive development of your business management competence to prepare for your next career steps
prospect in multinationalcompanies, in Germany and/or abroad
English education accompanied by a German language training?
You have
completed a degree from an institute of higher education,

gained work experience before, during, or after your studies,

a passion for:

an internationally recognized MBA degreequalifying you for a professional career
an intensive preparation for a career for managerial or specialist positions in an international context
broad exposure and insightful lectures by professors with field and industry experience
business competence accompanied by Germany language course
Degree:
Master of Business Administration (MBA)
Period of Study:
3 Semesters (Full-time, possible to extend one semester for studying abroad or internship)
Winter semester start: 1st week of October
Application Deadline: June 15th
Summer semester start: 4th week of March
Application Deadline: November 15 th
Languages of instruction: English
Available places: 20 per semester
Costs:
Semester contribution: approx. €190 per semester (see details in www.hfwu.de/studium/finanzielles/)
Tuition Fee:
no tuition fees for
German nationals
students who received their general qualification for university entrance in Germany without German citizenship
Students from the EU, the European Economic Area (EEA) and from the Erasmus member countries
Refugees


€ 1,500 per semester for international students as the State of Baden-Württemberg law stipulates since winter semester 2017/2018. (http://www.bw-studyguide.de/en/studying/finance-and-funding.html)
The intensive 1,5 year MBA International Management program consists of 12 mandatory modules, each consists two courses. Together with the elective course, preparatory semester and master thesis, the courses spread over three semesters.
For more details, please refer to
Our teaching methods offer a varied and sustainable way of learning in order to achieve professional and methodical competence among our students.
During the program we make use of the following tools:
Case studies

Business simulations

Project tasks

Presentations

Academic papers
Our teaching methods also have a strong practical focus. All lecturers have many years of professional industry experience.Regular excursions to corporate partners of the program expandstudents´ network and contact to the industry.
The English language lecture series Nürtingen Talks on International Management complements the curriculum with a wide range of lectures by guest professors and consultants.
Learning Environment
Small class sizes of 20 – 25 participants allow for a productive dialogue between lecturers and students, creating a focused working atmosphere.
The large number of international students encourages intercultural exchange and enriches campus life.
Graduates of this program take up challenging executive positions in both Germany and abroad, improving their chances of climbing the career ladder or changing industries.
Prospective industries:  
International trade and sales
International supply chain management
Key account management
Market research
Marketing
Product management
Project management
Consulting
Finance and management accounting
(Social) Entrepreneurship
Non-profit organizations
Alejandro Vizcaino Matallana
Alejandro Vizcaino Matallana, Colombia
MBA graduate 2009, Entrepreneur and Innovation Consultant
"It was the HfWU MBA program that gave me the opportunity to develop managerial skills to manage existing businesses or create new ventures from previously acquired technical knowledge. It is essential to have the option of a non-business background MBA program to help a developing country through education. I currently run my own business and help local companies to create quality jobs."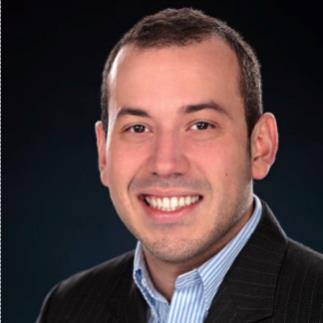 Marcelo Ivan Martin, Brazil
MBA graduate 2010, IT-Services Coordinator for Americas
"The practically orientated MBA helped me to learn to apply technical knowledge to business. The key to this was the innovative thinking I experienced during the lectures in Marketing, Business Strategy and Supply Chain Management. My world is completely different now compared to the life I had before the MBA, it is much better and has enabled me to accelerate my ability to learn. I am always happy to return to Nürtingen!"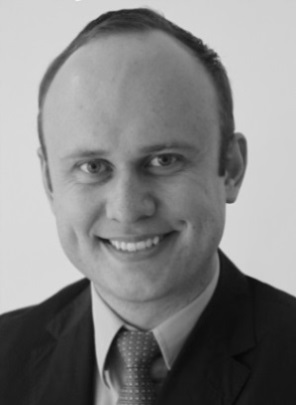 Kerynn Dahl, South Africa
MBA graduate 2016
"A meeting place for the world": Who would have thought I would move from a metropolis like Johannesburg to Nürtingen and get to meet the world? The HfWU is a melting pot of languages, cultures and backgrounds. Through the MBA my world has opened up even further with an opportunity to complete an internship with the UN.  I now look forward to the prospect of an international career."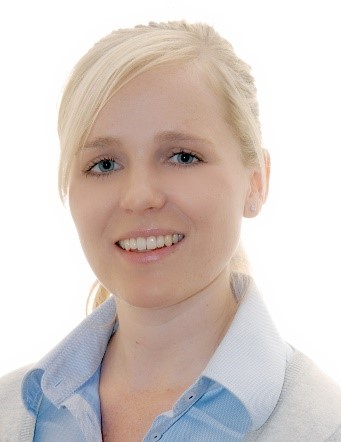 Application and Admission
Inform yourself about the admission criteria and application deadlines
Before applying please inform yourself about all the documentation you are required to submit. You can find this information under "Admission Criteria". You will find the corresponding winter and summer semester deadlines under "Application Deadlines".
Here you can find further information about application: Master Application
The admission & selection process for the summer term 2023 will take place from December 8-12, 2022 at the Nürtingen-Geislingen university. It will be an interview (remote and online options for international applicants available).
Applicants, who fulfil the formal application requirements for the MBA program will be invited via email.
1. Proof of degree:
Proof of a degree from a German institute of higher education or vocational college or a comparable degree from a foreign institute of higher education
2. Work experience:
Applicants are required to give proof of their work experience by submitting relevant documentation such as certificates of employment or letters of recommendation. Internships and apprenticeships are also acknowledged in addition to regular full-time occupations. Work experience should typically amount to 2 years, however candidates with less than 2 years of work experience may also apply.
3. Proficiency in English:
To be considered for admission you are required to have obtained a minimum of B2 level on the Common European Framework of Reference in English.
4. Proficiency in German:
To be considered for admission you are required to have obtained a minimum of A1 level on the Common European Framework of Reference in German.
Further information can be found in the document: Admission Criteria & Statutes.
On the homepage of HfWU neo - our e-learning management system, under the icon "Veranstaltungsliste" you will find the lecture schedule as soon as it is confirmed and published.
As soon as you have received your university account (during the introduction week or on your first day of lectures), you can login into neo.
There will be introduction courses "HfWU neo first steps" for students.  Please pay attention about their schedule during the introduction week or at the start of the semester.
Welcome and semester start
An official welcome event for the new students will be held at the Nürtingen town hall K3N or on Campus Innenstadt at every semester start. For the upcoming winter semester 2023/24 it will be held on October 4, 2023. At 10:30 o'clock, there will be an introduction session especially for International Management on Campus Innenstadt. Newly admitted students will be invited to this event via email.
Please click on "Lageplan" for an overview of the Nürtingen campus.
News International Management
No news available.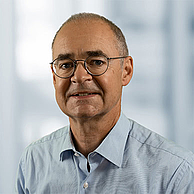 Prodekan FAVM, Studiendekan International Management
Neckarsteige 6-10
72622 Nürtingen
Office hours:
Mi 11:30-12:15 Uhr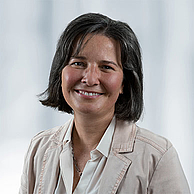 Assistentin Studiengang International Management (MBA)
Neckarsteige 6-10
72622 Nürtingen
Office hours:
nach Vereinbarung Noten- und Prüfungsverwaltung Fakultät Agrarwirtschaft, Volkswirtschaft und Management, Sekretariat Studiengang International Management (MBA)
Neckarsteige 6-10
72622 Nürtingen
Office hours:
nach Vereinbarung
Contact lecture and room planning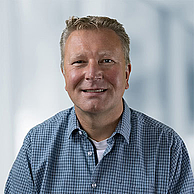 Assistenz Prüfungsausschuss Fakultät Agrarwirtschaft, Volkswirtschaft und Management
Neckarsteige 6-10
72622 Nürtingen
Office hours:
Mo-Do (nach Vereinbarung) Noten- und Prüfungsverwaltung Fakultät Agrarwirtschaft, Volkswirtschaft und Management, Sekretariat Studiengang International Management (MBA)
Neckarsteige 6-10
72622 Nürtingen
Office hours:
nach Vereinbarung Noten- und Prüfungsverwaltung Fakultät Agrarwirtschaft, Volkswirtschaft und Management
Neckarsteige 6-10
72622 Nürtingen
Office hours:
nach Vereinbarung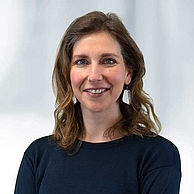 Leitungstandem Kompetenzzentrum Lehre, Leitung Zentrale Studienberatung IBIS
Marktstr. 16
72622 Nürtingen