The programme in International Finance leads to an internationally recognized and renowned Master of Science degree.
Our mission is to qualify students to become experts in the international financial world and to prepare them for top positions in finance departments within globally operating companies, banks and other financial institutions.
The rigorous curriculum delivers a thorough foundation in financial principles and theory while providing practical applications to the world of international finance.
Language of Instruction:
English
Degree:
Master of Science (M.Sc.)
90 ECTS
Period of Study:
3 Semesters or 4 Semesters with Double-Degree Option
Start: Winter Semester
Application Deadline: June 1st
A summer semester start is not possible.
1st & 2nd Semester
Studies in Nürtingen
Option 1
3rd semester at the HfWU in Nuertingen & Master thesis
Option 2
Double Degree as Freemover (3rd +4th semester)
Programme Modules
A short Overview and description of the modules. A more detailled module handbook can be found at the end of this section.
1st semester modules taking place in Nürtingen (winter semester):
Financial Management
Management Accounting
Financial Modeling
Applied IFRS
Financial Analysis
Portfolio Management
Bond Analysis
Equity Analysis
Management Skills
Strategic Management
Intercultural and Conflict Management
Project
Quantitative Research
Quantitative Risk Management with Matlab
Designing and Publishing Empirical Research in Business Studies
2nd semester modules taking place in Nürtingen (summer semester):
Applied International Corporate Finance
Mergers and Acquisitions
Private Equity & Acquisition Financing
IPO & Investor Relations
Applied Quantitative Corporate Finance
Company Valuation
Corporate Finance on Imperfect Capital Markets
Research in Empirical Finance
Predictive Analytics
Empirical Finance
Derivatives & Financial Engineering
Financial Engineering
Derivatives
For IFM students, it is optional to spend their 3rd semester either in Nuertingen or their 3rd and 4th semester as a Freemover at a university of their choice to reiceive a Double Degree.
Option 1: 3rd semester modules taking place in Nuertingen (winter semester)
Innovation in the Financial Industry
Digital Finance/Fin Tec
Data Science & Data Science in Finance: Financial Analytics
Scale: Growing Revenue with Sales, Marketing, and Product
Master Thesis
Option 2: Double Degree as a Freemover. For more information on this option, please check the tab "Optional Studies Abroad"
Studien- und Prüfungsordnungen
Besides the option to spend their third semester at the HfWU Nuertingen-Geislingen University, students also have the opportunity to complete a Double Degree as a Freemover at a university of their choice worldwide. Freemovers organise their studies abroad independent from the HfWU and are not part of any specific exchange programme.
By choosing the Double Degree option, students spend their first two semesters at the HfWU and then go abroad to study approx. an additional year at a university of their choice. After completion of the required coursework, students will be awarded the MSc International Finance degree from the HfWU Nuertingen-Geilsingen University, as well as a master degree from the university abroad.
Application and Admission
How Do I Apply to the IFM Programme?
We are currently changing the application process from uni-assist to our internal SELMA system. Please check out the information provided by our Student Administration Office
Please keep in mind:
the application portal for this year's intake is now open until June 1st 2023
Application Deadline: each year June 1st - for admission to the winter semester which usually starts towards the end of September/beginning of October each year . The deadline applies to all applicants (EU and Non-EU).
the programme only starts in the winter semester each year. A start in the summer semester is not possible
Admission Requirements
For a detailled list of the necessary documents, please check the information provided by our Student Administration Office. Generally, the following documents are needed:
Proof of a degree in Business, Business Law, Economics or Management from a German institute of higher education or vocational college or a comparable degree from a foreign institute of higher education.
Declaration of study motivation, typewritten, max. 2 pages, in German or English language
Evidence of proficiency in English, at least at level B2 (according to the Common European Framework of Reference for Languages). Please note that you have to submit only one of the following:

Test of English as a Foreign Language -TOEFL- with at least 500 points (paper based) or 173 points (computer based) or 61 points (internet based)

International English Language Testing System Academic - IELTS with at least a 5.5 overall band score

Cambridge English: Business Vantage - BEC Vantage

Cambridge English: First – FCE

Cambridge English: Advanced – CAE

Cambridge English: Proficiency – CPE

Advanced Placement International English Language Exam (APIEL) with a minimum rating of 4

Test of English for International Communication (TOEIC) with at least 785 points

Language certificate for B2 level according to the "Common European Framework for Languages"

First degree from a programme conducted completely in the English language

Curriculum Vitae with personal details, education and work experience (optional)
Chinese, Indian and Vietnamese applicants also need to attach the Original Certificate of the "Akademische Prüfstelle des Kulturreferates der Deutschen Botschaft" (APS) from their country
Application Results
Our Student Administration Office will inform applicants by email with the results of the selection process around approx. mid-July. Please be aware that we cannot give out any information by phone regarding your status of application. Your acceptance/decline letter will be sent to the correspondence email address you list on your application form.
Accelerate Your Career
Studying in the Master of Science International Finance programme at the Nürtingen-Geislingen University will equip you with the tools necessary to succeed in the financial world. You can consider it your best investment!
Our graduates start exciting careers worldwide in the fields of:
Investment Banking
Mergers & Acquisitions
Consulting
Corporate Finance
Private Equity
Portfolio Management
Financial Engineering
Bank Management
Accommodation
Application for Student Dormitory in Nürtingen
As rooms in the student dormitory fill up quickly, new students are encouraged to apply for a room as soon as possible!
Enrolment
For questions on enrolment and fees please first read the information provided on our homepage before contacting the Student Administration Office:
Semester Start
The study programme starts only once a year in autumn. The semester opening will take place in the beginning of October. More information will follow end of September.
University Account
All enrolled students will receive their log-in data for all online services of the University automatically before the start of lectures by email. A separate request is not necessary. Please keep in mind that only fully enrolled students can get access!
Semester Dates Summer Semester 2023
Lecture Period: March 20, 2023 - July 7, 2023
Exam Period: July 10, 2023 - July 28, 2023
Registration and Tuition Fees
All enrolled degree seeking students (EU and non-EU) are required to pay registration fees amounting to approx. 190 € each semester.
From winter semester 2017/2018, international students (non-EU) are also required to pay tuition fees amounting to 1500 € each semester. For more information, please consider the following link:
 - Information on fees and exemptions (click on Fees and Degree Seeking)
If you are interested in a Double Degree, please enquire about the fees of your preferred university. As we offer the Double Degree only for Freemovers, we cannot offer any reduction of fees.
ISF International School of Finance at the HfWU
The International School of Finance is comprised of all finance related study degree programmes at the HfWU Nuertingen-Geislingen University as well as their institutes and student/alumni activities.
Master Study Programme International Finance Msc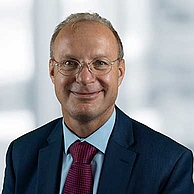 Studiendekan Masterstudiengang International Finance
Sigmaringer Str. 25
72622 Nürtingen
Office hours:
Mo 15:45-17:15 Uhr Program Manager-Master of Science International Finance
Sigmaringer Str. 25
72622 Nürtingen
Office hours:
by arrangement
Contact Examination Committee
Studienfach- und -lernberater IBIS in FBF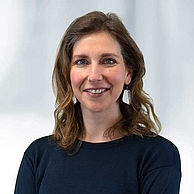 Leitungstandem Kompetenzzentrum Lehre, Leitung Zentrale Studienberatung IBIS
Marktstr. 16
72622 Nürtingen